"Too many women (and a growing number of men) allocate significant funds to facials or cosmetic routines that are often ineffective.
Every day becomes a fight to hide imperfections.
At Le Bistro de la Beauté, you benefit from our essential expertise as we adapt services to your needs so your skin stays healthy year 'round."
After a meticulous examination of your skin's characteristics, we will create your facial protocol based on the priorities for your skin. This makes each service an exclusive, personalised experience that will give you immediate visible results that last.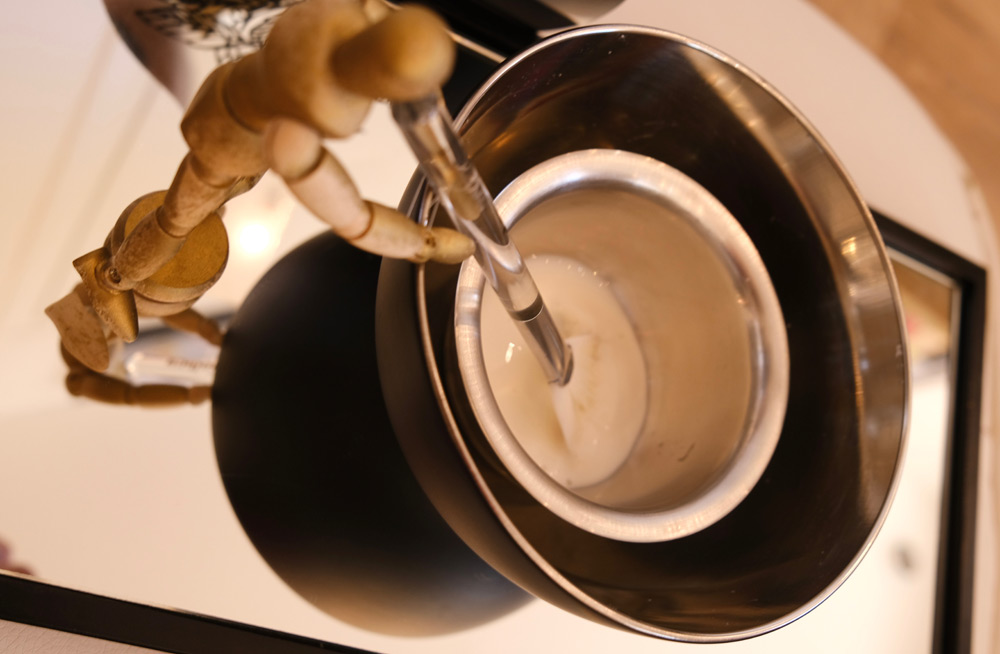 The hydrodermabrasion step takes place in the first part of your treatment. It temporarily opens pores to cleanse, exfoliate and extract impurities while delivering exclusive serums to the skin for lasting moisture and protection.
This step is for all skin types. It is for men as well as women, for mature skin and younger skin, for people with acne-prone skin and other imperfections. 
The result is refined skin texture, a brighter complexion and an amazing plumping effect.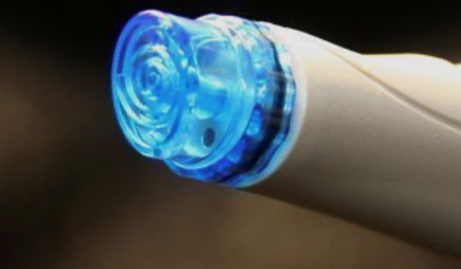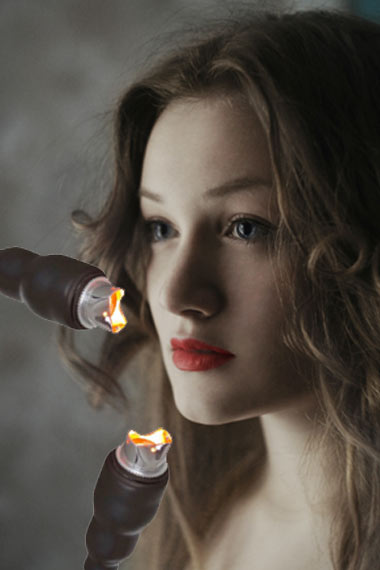 The Pro Power Peel is a personalised professional peel with high concentrations of fruit acids that quickly reveal a clearer, more radiant complexion on your entire face and your neck. When combined with LED photomodulation, they smooth the skin and even out irregularities such as signs of acne, hyperpigmentation and ageing. 
The type of peel will be chosen based on a detailed analysis if your skin's condition.
This treatment has certain contraindications, so you will be asked to complete a consent form when you make an appointment to confirm that this service can be safely completed. 
Peels can be used to treat a wide range of skin concerns like acne, hyperpigmentation and signs of advanced ageing. However, they must be used with care. To get the desired results, we recommend having three peels spaced two to four weeks apart, depending on your skin's condition.
Contraindications:
Pregnancy. Significant or medical exfoliation during the previous three weeks. Injections during the previous 10 days.
Use of isotretinoin (Roaccutane) during the previous six months.
Cold sores.
Leading skin care technology:
this device combines iontophoresis, which uses electric current to deliver anti-ageing vitamins and peptides to the skin, with sonophoresis, which uses sound waves to deliver additional nutrients to the skin. These two techniques in one manual probe makes the Environ facial the most sophisticated and the most technologically advanced of its kind.
The science behind this facial treatment enables us to safely penetrate the skin's impermeable layer to deliver 4,400 percent more active ingredients than if we applied them without the device. 
These targeted serums contain optimal concentrations of vitamins A, C and E, of antioxidants and of anti-ageing peptides, all carefully selected based on your skin's condition. This facial will stimulate collagen and elastin production, increase hydration and reduce hyperpigmentation It is also perfect for improving the appearance of scars. 
How does it work?
This one- to one-and-a-half hour facial can be completed regularly for monthly maintenance or as a treatment for specific issues.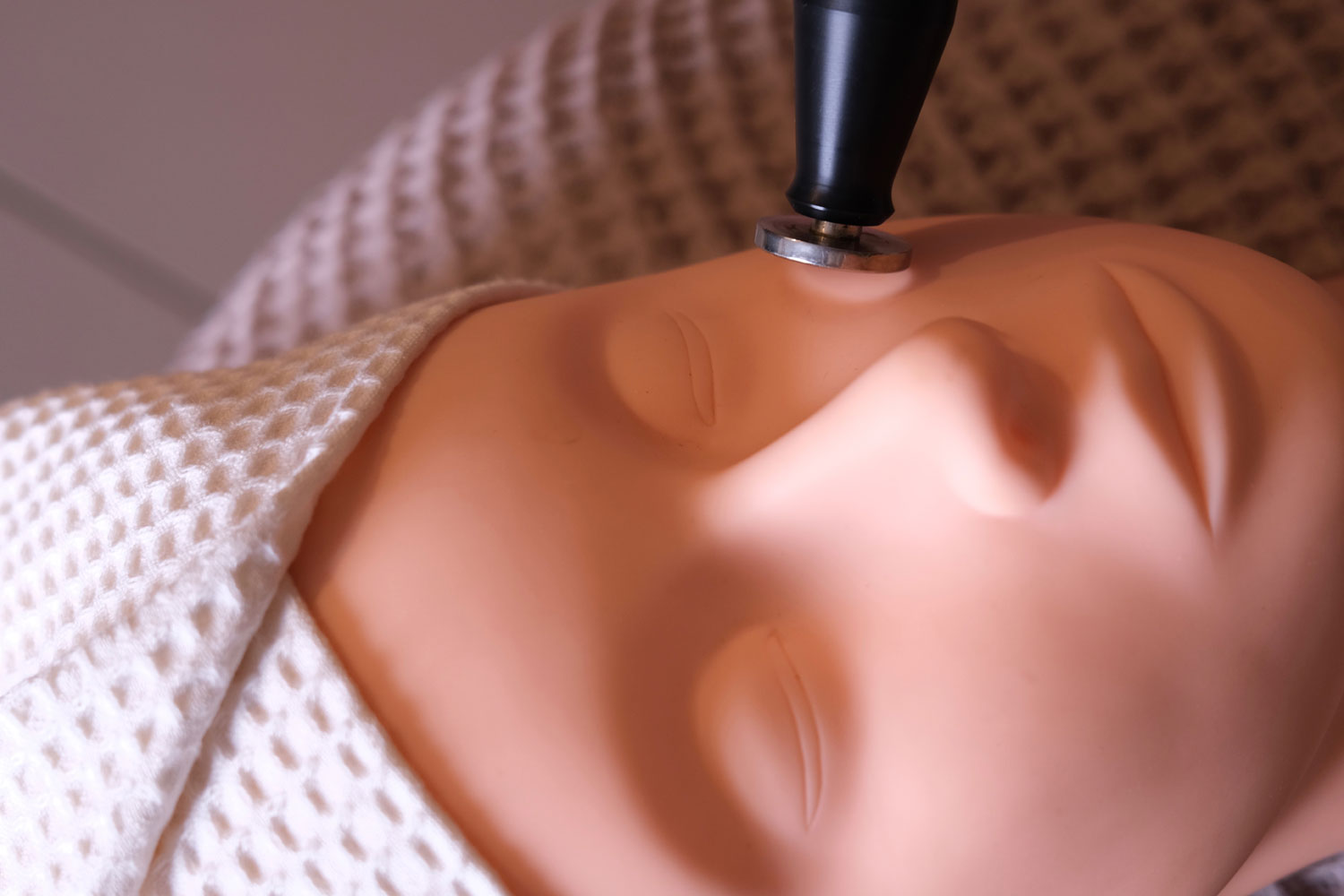 Le Propower Peel est un peeling professionnel personnalisé et hautement concentré en acides de fruits. Il permet ainsi de révéler rapidement un teint plus clair et plus lumineux sur l'ensemble du visage et du cou. Associé à la photomodulation (leds), il lisse la peau, estompe les irrégularités telles que les signes d'acné, d'hyperpigmentation et de vieillisement cutané. 
Le choix du peeling s'oriente suite à un diagnostic détaillé  de votre état de peau.
Ce soin présentant certaines contre-indications, il vous sera demandé lors de la prise de rendez-vous de remplir un formulaire de consentement confirmant que la prestation pourra être réalisée en toute sécurité. 
Les peelings permettent de traiter un large éventail de problèmes cutanés, comme l'acné, l'hyperpigmentation, et les signes de vieillissement avancés. Toutefois, il ne s'agît pas de traitements anodins. Pour obtenir des résultats il est recommandé de faire 3 peelings avec un intervalle de 2 à 4 semaines suivant votre état de peau.
Contre indications :
Grossesse. Exfoliation importante ou médicale au cours des trois dernières semaines. Injections au cours des 10 derniers jours.
Utilisation d'Isotrétinoïne ( Roaccutane) au cours des 6 derniers mois.
Herpès labial.
Multipolar radiofrequency is an electromagnetic wave technology with proven efficacy. This technique restructures your face and neck by simultaneously working on the skin's deep and superficial layers.
We offer radiofrequency treatments to people whose skin is sagging and whose tissues have lost their tone. This technique is indicated for all types of moderate sagging. This treatment is also designed for people who want to slow down the effects of ageing.
Radiofrequency also functions as a preventative treatment.
Radiofrequency fights skin sagging using electromagnetic waves that heat the skin to stimulate fibroblasts (the cells that make elastin and collagen) that will then produce more elastin and collagen for  firmer and tighter skin.
This treatment improves skin firmness, restores its elasticity and has a visible cumulative effect as the sessions progress.
Result: skin that is immediately rejuvenated, tighter and smoother without surgical procedures or injections.
Who is it for?
For any skin type showing signs of sagging.
Only as a four, six or eight session treatment.
Protocol:
The first four sessions should be spaced one week apart and the two subsequent sessions completed one month apart. Schedule these during the first year. We suggest booking two maintenance sessions per year (four per year for menopausal women) to prolong the effects of the treatment.
Contraindications:
pregnancy, metallic implants or pacemaker, melanoma or highly-sensitive skin.